Attention busy people who want MORE TIME for what matters most!
Discover How to Reduce Your Stress,
Eliminate Time Wasters, Sharpen Your Focus,
Overcome Procrastination, Conquer Fear,
and Enjoy God More!
Finally, an Opportunity to Redeem the Time!


Time is your most valuable resource. In fact, TIME is your LIFE. When you waste your time, you waste your life.
The Kingdom of God is ORDER. Stewarding your time well is crucial to bring order to your family, home, work, community, and God-given dreams.
In Psalm 90:12, Moses wrote, "So teach us to number our days that we may gain a heart of wisdom." Hence, time and God's wisdom are closely linked together.
In an email sent in February 2015, Derek Prince wrote: "Time is the hardest thing to manage properly in our lives. Stewardship of time is perhaps the supreme test of our discipline and our real Christianity.
So let me ask you ...
Does your time seem to be in short supply?

Have you had enough of feeling overwhelmed?

Is your life passing by too fast?

Do you need help with clarity and focus?

Are you ready to find MORE TIME for what matters most?
If you answered "yes" to any of these questions, I can help you.
Let me introduce you to the ...

I Was Busy, Now I'm NotTM Coaching Program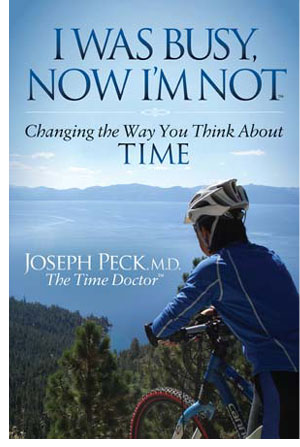 More Time, Less Stress, and Greater Impact!
When the student is ready, the master appears!
The purpose of this coaching program is to dramatically change the way you think about time to help you redeem the time and accomplish far more than you ever thought possible. When you change your thinking, you change your life.
As The Time Doctor, I know it is important for you to be aware of how you use time and how to steward it well. What you learn during this coaching program will help you be more effective and yield more fruit.
Busyness is hurting you and your relationships. B.U.S.Y. stands for "Burdened Under Satan's Yoke." That's why changing your thinking about time is crucial for your success.

Main Teaching Modules
Session 1: Uncommon Journaling For Divine Destiny (Joseph Peck, M.D.)
Experience God in Extraordinary Ways For Extraordinary Fruit
Spiritual journaling is a great habit. It will absolutely transform your life when you understand how and embrace it. Jesus said, "My sheep hear My voice, and I know them, and they follow Me." (John 10:27) Learn to recognize the voice of your heavenly Father and come to know Him as your dearest friend. He wants to give you wisdom, understanding, and revelation for every area of your life.
"Journaling is the key to unlock your dreams!" - Joseph Peck, M.D.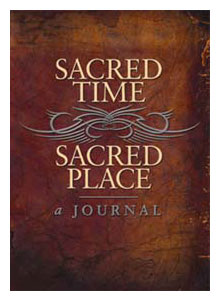 Session 2: Sacred Time - Sacred Place (Patricia King)
Co-laboring and Co-creating With God
Discover the secret of ABIDING to bear much fruit in the midst of big assignments from the Lord. Learn how to have fruitful devotional times to enjoy God more and hear Him clearly. Learn to listen, trust, and obey God at a whole new level.
"Every day a miracle comes and every day a miracle goes. Are you looking for that miracle and expecting it?" - Dr. Oral Roberts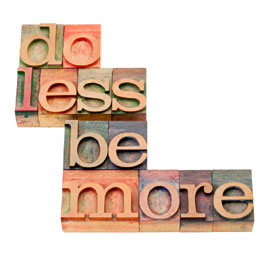 Session 3: Applying The Power Of Less
Priorities and Habits to Put First Things First
Discover how to simplify your complicated life by understanding the value of time and how to use it wisely. Learn to prioritze the most important things in life and how to live in the Value Quadrant, doing things that are important but not urgent. Replace bad habits with good ones. Less is more!
"Good habits are the key to all success!" - Og Mandino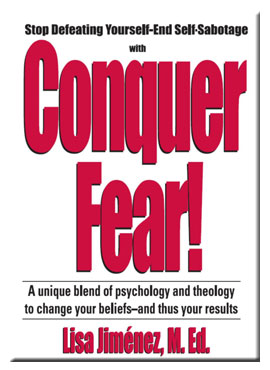 Session 4: Conquer Fear
Stop Defeating Yourself - End Self-Sabotage
The only person keeping you from achieving your goals is you. Uncover and understand the reasons behind why you do what you do, find your faith, and befriend your fear. Become more courageous and outrageous to finally achieve what you really want. Break through self-limiting beliefs to overcome your fear of failure, fear of success, or fear of rejection.
"Fear is the dominant problem in your life today." - Lisa Jimenez
How This Coaching Program Works
Starting Wednesday August 10, Lynne Lee is leading this live coaching program.
The goal of this course is to dramatically change the way you think about time to help you redeem the time and accomplish far more than you ever thought possible.
The live group training sessions are hosted online via webinar. If you miss a live session (or all of them for that matter), that is OK because we have replays for each session. After each class, you will be provided with a coaching guide to help you process and apply what you are learing.
The dates and times for the weekly live global broadcasts (group coaching sessions) are:
Wednesday August 10, 2:00-3:30 pm Eastern Time (New York)
Wednesday August 17, 2:00-3:30 pm Eastern Time
Wednesday August 24, 2:00-3:30 pm Eastern Time
Wednesday August 31, 2:00-3:30 pm Eastern Time
The live classes are interactive, allowing participants to learn from one another, grow, and build COMMUNITY in a safe and trusting environment.
As a member, you will have access to a private member site with video and audio replays, executive summaries, coaching guides, PowerPoints, and relevant bonus resources to reinforce and supplement what you are learning during the live weekly coaching/training sessions.
You will also have access to a private Facebook group to let you interact and build relationships with other like-minded team members globally.

Testimonies of Changed Lives

I loved the I Was Busy Now Iím Not Coaching Program. It transformed the way I do life. I am now committed to pursuing my dreams and desires that were sitting on the shelf collecting dust. The same obstacles that kept me stuck in the past were repeating themselves. At the end of each day, I would say out loud I never have enough TIME to get it all done!

Through the program I could see how I spent and wasted valuable time. I needed to change my daily habits and take action steps to get refocused on Godís best over the many good things that filled my day.




Starting with Sacred Time-Sacred Place and journaling with God gave Him the rightful position and priority of the day. I feel re-aligned and less burdened, listening and hearing His voice and His direction, so I donít miss His mark.

Applying Josephís strategies to my routine, de-cluttered my mind and space, to create margin, to get clear about my personal message, to better what I say yes to and no to.

Denise Stemple
Certified Christ-Centered Yoga Instructor, Life Coach
Golden, Colorado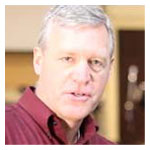 As a pastor now for over 20 years, this has been revolutionary for me. This course has been a God-send to evaluate what I am doing and why I'm doing it.
The first words that come to mind with this I Was Busy, Now I'm Not coaching program is uniquely you. Joseph has taken the complex in life and made it simple. He uniquely clarifies how to identify where you are at in life and then causes you to see the next place to step. His coaching is backed in humility of his own life's journey still in process.
This coaching program has caused an earthquake within me. It has permanently shifted my "internal plates" to identify what is really important according to God and put me on a path to fulfill them. If you apply these clear principles, you will become uniquely you where Jesus shines forth.
Bobby Alger
Senior pastor, Crossroads Community Church
Winchester, Virginia
One of the outcomes of the coaching program for me was the connection to other Christians around the world. I learned first hand how powerful technology is and how this can be used for God's Glory and for spiritual growth in the lives of His people.

In these past weeks I was reminded that "time" is my life and I am now more conscience of how I redeem my time. So much more aware now of my time wasters.




I was reminded in one of the lessons that I am in the last quarter of my life. Instead of being depressed by that, I have felt more motivated than ever. It has impacted my actions each day as to what I will do and not do. The 4 What Model and the questions used in that model has been a powerful tool for me to stay focused.

I am also more conscience that I need to rest which will give me more opportunities to journal and in my time of reflection, God and His purposes are revealed to me, giving me wisdom and direction on a daily basis. It cannot get any better than that!!! Thank you Joseph for this opportunity.

Chaplain Liz Danielsen
Founder, Spiritual Care Support Ministries, Inc.
Warrenton, Virginia
Taking this course was a KEY PIECE for me with what God has called me to do. I have eliminated a lot of things from my life that are not right on target. That gave me joy.

What I learned from this group is huge. I think one of the big benefits was the expectation that you gave us about a 30, 60, 100 fold return. That peaked my interest. As we begin to implement good habits one at a time and eliminate some bad habits anmd live with more intentionality, then we can expect the 30, 60, 100 fold return. I am beginning to see that already.




I recently added some really small little habits. I truly believe in the 2% shift principle. I am seeing new ideas and new ways of looking at my business unfold before me. It is spontaneous and just in time. They just show up.

I appreciated the additional videos that you had. The Patricia King video was excellent.

Marlee Huber
Founder, Your Flourishing Life
Everett, Washington
That was amazing. For me, Joseph, I am doing exactly what youíve been doing. I'm refining, re-evaluating, and reformatting some of my tasks, responsibilities, and goals. This is so Holy Spirit time. I'm just in awe sitting here and looking at this and identifying with some of the statements that have been given.

The whole idea of FOCUS is crucial! It's so easy when you are leading people to get out of focus and start running in situations if you have a passion for people and want to help them. That can take you away from your goals and you end up spending way too much time doing those kinds of things that really drain you and are time consuming and are not productive with your goals.




One of the things that I really liked was the idea of making sure you are Holy Spirit driven and guided. Sometimes you can set some goals that are really not goals, they're just wishes. You really aren't accomplishing a whole lot for what God has developed you for or placed you for in that position that you are in. This was just so great.

Glenn Hart
Pastor of Community (oversees ~ 900 people in small groups)
Lakeshore St. Andrews Presbyterian Church
Ontario, Canada
It's hard to believe we havenít known each other for longer than just a matter of a few weeks. It feels as if we definitely got a STRONG SENSE OF COMMUNITY even though none of us have actually met each other in the flesh. That for me has been a huge thing and feels like it will just continue to grow.

I was amazed at how unconscious I had become about how I was using my time. I really got a much better level of DISTINCTION ABOUT WHERE I WAS WASTING TIME and where I was just on automatic pilot.




This coaching program was a BIG WAKE UP CALL to get me conscious about what I was doing with my time. We did not start out intended to get closer to God through the webinars, but for me I absolutely I was BETTER ABLE TO HEAR GOD because there was less noise in my head from rushing around doing lots of things.

Tara Connell
Cofounder, Kingdom Business Builders
New Zealand

Joseph does life with excellence. He is always well prepared. He rises early in the morning, before it is light, to pray and receive instructions from the Father. It is from that place of preparedness that he is able to release the very essence and glory of heaven and allow the Kingdom to be on earth.

Joseph has a spirit of honor in which he honors the guests and the people the Lord has put in his life in such a way that the Father is pleased and glorified. It's been said mastery takes 10,000 hours in anything. Because of Joseph's commitment, the Lord has given him 30-60-100 mastery and is allowing I Was Busy, Now I'm Not to go world-wide.

Russel Stauffer
Master Joint Venture Strategist




Seize the Opportunity
LIFE WITHOUT LIMITS. That is what this is about. You being fully you, unleashed to accomplish the great things you were created for.
It's time for you to get off the merry-go-round of life to live, love, laugh, and matter.
There will never be a point in your life where it is the right time to do a great thing. If you are waiting for that perfect, perfect moment, itís not going to happen. You have to create the perfect time and the perfect opportunity and the perfect situation.
You have the opportunity of a lifetime. It means nothing if you donít take advantage of the opportunity during itís lifetime.
So teach us to number our days that we may gain a heart of wisdom. (Psalm 90:12)
100% Satisfaction Guarantee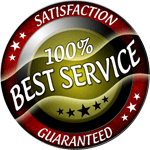 If you are not delighted with the training and the results you experience, simply email me within 30 days of when the coaching program starts and we will either reconcile the problem or gladly refund all your money.
You have nothing to lose and everything to gain! Guaranteed!
Your success is my success and vice versa!
I Was Busy, Now I'm NotTM
Coaching Program
Priority Order Form
YES, I want more time, less stress, greater impact, and to enjoy God more!
Special Offer:
The normal price for this outstanding training is $400.
If you sign up by 8 pm Eastern on August 3, your total investment will be only $100. That is a $300 savings. This is the lowest price we have ever offered this training and we first started in 2011.


CLICK button to join!

All payments are processed using a secure server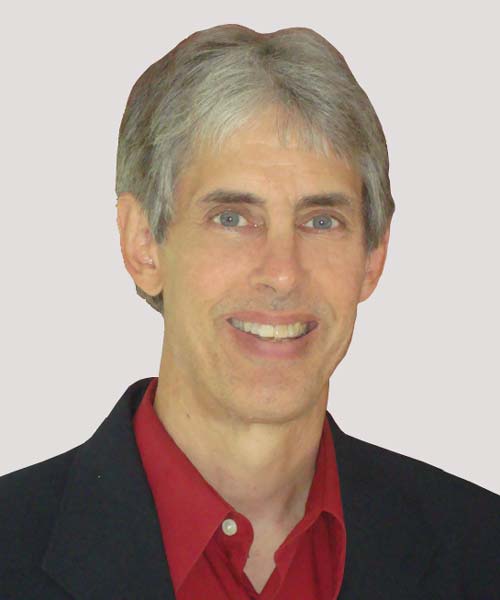 Blessings to redeem the time and live your big dreams!
Joseph
Joseph Peck, M.D.
The Time Doctor
Empowering Dreams
Author, I Was Busy, Now I'm Not
P.S. You are invited to join me on this exciting journey of discovery to change your thinking about time. This in turn will lead to breakthroughs and blessings beyond measure.
Now to Him who is able to do exceedingly abundantly above all that we ask or think, according to the power that works in us, (Ephesians 3:20, NKJV)
Reserve your space NOW in the "I Was Busy, Now I'm NotTM" coaching program!