Click the play button below to watch the full replay for
A Kingdom Perspective on TIME: Making Time for What Matters Most
with The Time Doctor


CLICK HERE to download the Study Guide
SPECIAL OFFER BELOW

Attention busy people who want MORE TIME for what matters most!
Discover How to Reduce Your Stress,
Eliminate Time Wasters, Sharpen Your Focus,
Overcome Procrastination, Conquer Fear,
and Enjoy God More!
Finally, An Opportunity For You ToRedeem The Time And Make A Bigger Difference


My friend,
Do you feel like TIME is running out on you? If so, you are not alone.
Most people are not aware that TIME is their most valuable resource. And as a result, they waste a lot of time.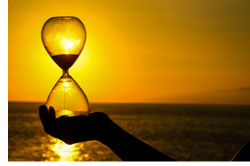 That's bad - really bad to waste time - because TIME is your LIFE. When you waste your time, you waste your life.
Stewarding your time well is crucial to bring order to your family, home, work, community, and God-given dreams.
The Kingdom of God is a place of DIVINE ORDER, where things are done at the right time, for the right reason, with the right people, for God's glory.
In Psalm 90:12, Moses wrote, "So teach us to number our days that we may gain a heart of wisdom." Hence, time and God's wisdom are closely linked together.
According to Derek Prince: "Time is the hardest thing to manage properly in our lives. Stewardship of time is perhaps the supreme test of our discipline and our real Christianity".
So let me ask you ...
Do you feel like you keep going around and around in circles accomplishing very little?
Is life passing you by too fast, leaving you with little sense of fulfillment?
Have you had enough of feeling overwhelmed?
Are the distractions of the world and busyness of life drowning your dreams?
Are you ready to find MORE TIME for what matters most?
If so, I can help you. Let me introduce you to my ...

I Was Busy, Now I'm NotTM Coaching Program
More Time, Less Stress, and Greater Impact!
The purpose of this coaching program is to profoundly CHANGE THE WAY YOU THINK ABOUT TIME. When you change your thinking, you change your life.
As you become more aware of how you are using your time and establish good habits to put first things first, then you are able to:
Identify and eliminate time wasters (watch out world)
Sharpen your focus
Create time margin, which leads to TIME FREEDOM
Reduce your stress
Overcome procrastination (Yes, that's possible)
Conquer fear (fear of success, fear of failure, or fear of rejection)
Enjoy God more (that sounds fun)
Live on purpose
TIME OUT!!!
Take time to carefully read these next few paragraphs.
According to Russel Stauffer from Alberta, Canada:
There is an elixir in this teaching, that if you dare to take a deep drink of it, will forever change your mindset and thought patterns about what you have believed time to be, while refreshing and strengthening you to the core of your inner being.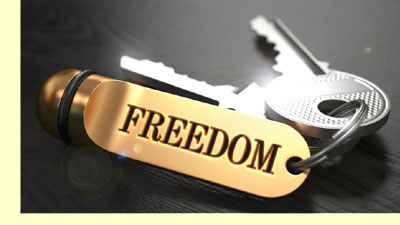 When you actually believe how precious a gift time is (that has equally been endowed to every man, woman, and child daily), only then can you begin to excel in leveraging time with all the nuggets packed in this course.
Proper understanding of these time principles coupled with the ability to hear God's voice and journal daily creates a laser focus for an extremely productive, healthy, and massively effective lifestyle bringing glory to God, and accomplishing far more than you ever thought possible, all with time to spare.
By focusing first and foremost daily on Abba and by getting His direction, you can save great heartache and useless frenzied activity that looks good but accomplishes little.
Having the extra time also opens the door to be more relaxed and available, at the same time being more sensitive to Holy Spirit's direction.
This then releases the ability to recognize the dream portals when they open, and to aggressively pursue your destiny, all the while smashing the barriers holding you back from working with an intentional attitude of resting in faith in Him.
Countless people who are led of Holy Spirit, and who truly want to revolutionize their lives with ageless time redemption strategies, have an empowering toolkit placed in their hands!
Overview of the 8 Lessons
Here is an overview of the 12-week, 8-lesson I Was Busy Now I'm Not coaching program: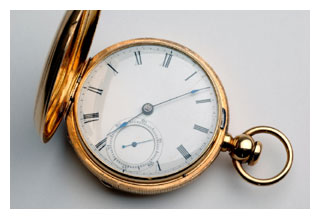 Lesson 1: Redeeming the Time (June 12)
Simple Solutions for Success in Life
Key principle: SIMPLIFY to multiply!
Enhance your understanding of what it means to redeem the time and how to do it. Develop the habit of asking simple questions each day to focus on what matters most and will last for eternity. SIMPLIFY to multiply!
Discover:
The value of time
5 Common lies people believe about time
5 Simple strategies to redeem the time
10 Common time wasters
Guiding questions to make the best choices with your time
Lesson 2: Sacred Time - Sacred Place (June 19)
Co-laboring and Co-creating With God
Key principle: RELATIONSHIPS are the currency of the Kingdom of God!Conversations are the currency of relationships.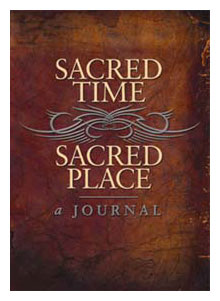 Patricia King says, "The enormous fruitfulness of Dr. Oral Roberts' worldwide ministry was clearly a result of the God encounters and visitation of grace he experienced in his uninterrupted and undisturbed Sacred Time and Sacred Place."
Discover Dr. Robert's secret of maintaining his devotion time in the midst of many years of leading large mandates and assignments from the Lord.
During this lesson, we discuss:
The story behind the story (amazing)
The importance of Sacred Time and Sacred Place
Simple keys to powerful devotional times
Words from Jesus (WFJ) regarding Sacred Time and Sacred Place
Make God your dream partner
"Every day a miracle comes and every day a miracle goes. Are you looking for that miracle and expecting it?"
Lesson 3: Applying The Power Of Less (July 3)
Priorities and Habits to Put First Things First
Key key principle: Good habits are the key to all success!Bad habits are the unlocked door to failure.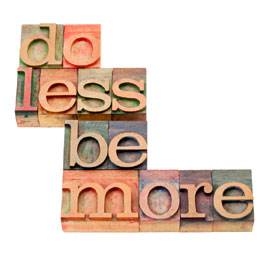 Objectives: Discover how to simplify your complicated life by learning to prioritize the most important things and living in the Value Quadrant, doing things that are important but not urgent. Replace bad habits with good ones. Less is more!
In this lesson, we discuss:
First things first
Biblical wisdom about the most important priority
The importance of habits
Biblical wisdom about the most important habits
The importance of margin
10 Ways to create time margin
The importance of Balance
Lesson 4: Developing Your One Year Growth Calendar (July 10)
Planning to Succeed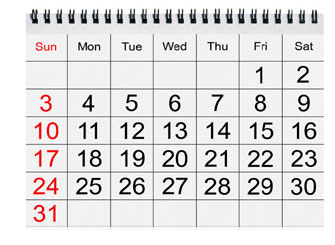 Key principle: Failure to plan is a plan to fail.Most people don't plan to fail, but most people fail to plan.
Most people overestimate what they can accomplish in a month and underestimate what they can accomplish in a year. Having a good plan is a key to leveraging your time to accomplish much more.
Learn how to ...
Abandon Annually
Measure Monthly
Withdraw Weekly
Divert Daily
"If you don't control your calendar, it will control you!" - Nelson Searcy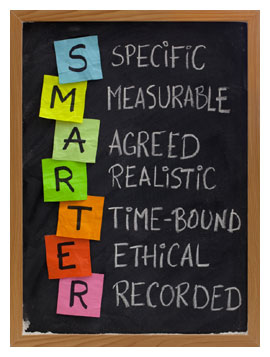 Lesson 5: Setting SMARTT Goals (July 24)
Turning Goals Into Action Items
Key principle: A goal is not a goal unless it is SMARTT.
How do you make the most of today? Setting clear goals provides you with a framework to make decisions about what to do and not do.
Most people are aware of goals at some level, but they are often unaware of the power of goals, as well as the obstacles that can block them from manifesting into reality.
Setting and achieving goals helps you live on purpose in the Lord's plan for you. This keeps the fire going.
Learning how to set SMARTT goals will help you see faster and greater results. SMARTT stands for: Specific, Measurable, Attainable, Relevant, Time-framed, and Trackable
"You are never too old to set another goal or dream another dream!" - C.S. Lewis
Lesson 6: Uncommon Journaling For Divine Destiny (July 26)
Experiencing God in Extraordinary Ways for Extraordinary Fruit
Key principle: Journaling is the key to unlock your dreams! - Joseph Peck, M.D.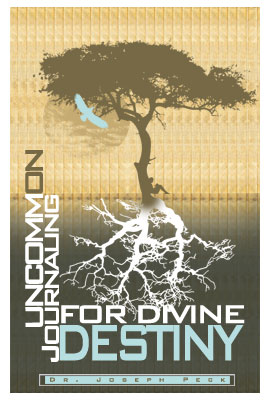 Spiritual journaling is a great habit. It will absolutely transform your life when you understand and embrace it. Here "uncommon" means inspired by the Holy Spirit for a God-sized result.
Quite simply, journaling is a tremendous tool for helping you hear and discern God's voice. In John 10:27, Jesus says, "My sheep hear My voice, and I know them, and they follow Me."
Discover ...
Benefits of journaling
How to experience God daily through journaling
How to receive your marching orders from God each morning
The most important things to record
The best methods for journaling
Why journaling online is so powerful
Four keys to hear God's voice
How to archive and retrieve your journal entries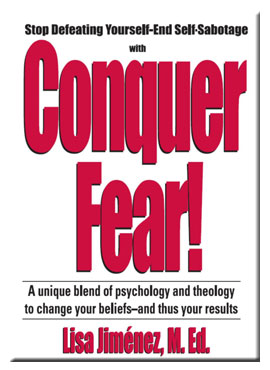 Lesson 7: Conquer Fear (Aug 7)
Stop Defeating Yourself - End Self-Sabotage
Key principle: Fear is the dominant problem in your life today!
By blending the two disciplines of psychology and spirituality - the head and heart aspects of motivation - you will master the strongest method for conquering your fear.
This week, we discuss:
Story of conquering fear
Things that keep you from living your dreams
How to conquer your fear of failure
How to conquer your fear of success
Seven truths to conquer your fears and live your dreams
"The only person keeping you from achieving your goals is you." - Lisa Jimenez

Lesson 8: Living on Purpose (Aug 14)
Living Life As God Intended

Learn how to create an extraordinary life. One important aspect is knowing your purpose and living that daily. The number one time waster by far for most people is not living on purpose. If the ladder of your life is leaning against the wrong wall, you can never reach your intended destination.

God has a plan for your life and it begins with your purpose. "For I know the thoughts that I think toward you, says the LORD, thoughts of peace and not of evil, to give you a future and a hope." (Jeremiah 29:11)

Do you know that most Americans dread getting out of bed? They do not enjoy their work and are not happy with their lives because they do not have purpose that gets them excited. But that does not have to be the case for you.

In this session, you will discover...
How to live by purpose
How to live by priority
How to live by productivity
The Power of a Two-Word Purpose Statement
How to live with on-purpose peace
How to live your God-given dream
"The key to discovering all you are meant to do and be is to wake up to the big dream God has given you and set out on the journey to achieve it!" - Bruce Wilkinson, author of The Dream Giver
Busyness is hurting you and your relationships. It's time to be an overcomer!
Today can be the day that changes the rest of your life for the better... IF you choose to seize the UNCOMMON OPPORTUNITY before you. It's your choice.
Watch the short videos below. Drink it all in. Then ask Holy Spirit what His desire is for you.

How This Time Coaching Class Works

While this LIVE class officially started June 12, IT'S NOT TO LATE TO JOIN.
When you join, you will receive IMMEDIATE ACCESS to the replays for lessons that have already been released. In addition, you will receive access to upcoming LIVE sessions.
There are 8 main lessons in the class, each covering an aspect of overcoming busyness.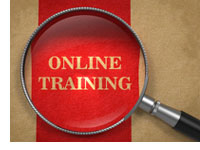 Each lesson has:
an in-depth video teaching
additional resources to enrich your learning
a Live Q&A session (webinar) in which I'll answer your questions
The class will run for 12 weeks. Lessons will be presented online with fresh content being released weekly. You can log on and watch it at a convenient time for you.
Each session has some teaching and then a time of prayer for activation and impartation.
During Weeks 1, 2, 4, 5, 7, 8, 10, and 11, members will be given access to a pre-recorded video lesson (training) with me. Each of these lessons is about 50-70 minutes long.
Here are the dates on which the 8 pre-recorded training sessions will be released:
Week 1: Lesson 1: Redeeming the Time (Wed June 12)
Week 2: Lesson 2: Sacred Time - Sacred Place (Wed June 19)
Week 4: Lesson 3: Applying The Power Of Less (Wed July 3)
Week 5: Lesson 4: Developing Your One Year Growth Calendar (Wed July 10)
Week 7: Lesson 5: Setting SMARTT Goals (Wed July 24)
Week 8: Lesson 6: Uncommon Journaling For Divine Destiny
Week 10: Lesson 7: Conquer Fear (Wed Aug 14)
Week 11: Lesson 8: Living on Purpose (Wed Aug 21)
During Weeks 3, 6, 9, and 12, I will do a LIVE broadcast summarizing the main points of the previous two weeks, answer questions members have, and pray.

Here are the dates for the 4 LIVE Q&A and prayer sessions (webinars), all at 4 pm Eastern:
Week 3: Lessons 1 and 2 Q&A Wed June 26
Week 6: Lesson 3 and 4 Q&A Wed Jul 17
Week 9: Lesson 5 and 6 Q&A Wed July 31
Week 12: Lesson 7 and 8 Q&A Wed Aug 28
If you miss a LIVE session (or all of them for that matter), that is OK because we have replays for each session.
As a member, you will have access to a private member site with video and audio replays, transcripts, study guides, PowerPoints, and relevant bonus resources to reinforce and supplement what you are learning during the live weekly coaching/training sessions.
It's great to know you can easily participate in this training from the comfort of your own home, your office, or wherever you happen to be in the world. All you need is a phone, tablet, or computer with a reasonably fast internet connection.
Testimonies of Changed Lives
Jeffrey Thompson, Project Manager for James Goll and God Encounters Ministries
Marie Wood - This changed me, my family, and my relationships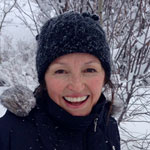 I loved the I Was Busy Now I'm Not Coaching Program. It transformed the way I do life. I am now committed to pursuing my dreams and desires that were sitting on the shelf collecting dust.
Applying Joseph's strategies to my routine de-cluttered my mind and space to create margin, get clear about my personal message, and get better and what I say yes to and no to.
Denise Stemple
Certified Life Coach
Golden, Colorado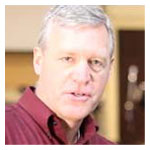 As a pastor now for over 20 years, this has been revolutionary for me. This course has been a God-send to evaluate what I am doing and why I'm doing it.
This coaching program has caused an earthquake within me. It has permanently shifted my "internal plates" to identify what is really important according to God and put me on a path to fulfill them. If you apply these clear principles, you will become uniquely you where Jesus shines forth.
Bobby Alger
Senior pastor, Crossroads Community Church
Winchester, Virginia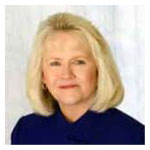 This coaching program reminded me that "time" is my life. I am now more conscience of how to redeem my time.
I am so much more aware now of my time wasters. Thank you Joseph for this opportunity.
Chaplain Liz Danielsen
Founder, Spiritual Care Support Ministries, Inc.
Warrenton, Virginia

Taking this course was a KEY PIECE for me with what God has called me to do. I have eliminated a lot of things from my life that are not right on target.
I am seeing new ideas and new ways of looking at my business unfold before me. This is spontaneous and just in time. The new ideas just show up.
Marlee Huber
Founder, Your Flourishing Life
Everett, Washington


This time coaching program is amazing. I'm refining, re-evaluating, and reformatting some of my tasks, responsibilities, and goals.
The whole idea of FOCUS is crucial! It's so easy when you are leading people to get out of focus and start running in situations if you have a passion for people and want to help them.
One of the things that I really liked was the idea of making sure you are Holy Spirit driven and guided. Sometimes you can set some goals that are really not goals, they're just wishes. This was just so great.
Glenn Hart
Pastor of Community (oversees ~ 900 people in small groups)
Lakeshore St. Andrews Presbyterian Church
Ontario, Canada


This coaching program was a BIG WAKE UP CALL to get me conscious about what I was doing with my time. We did not start out intended to get closer to God through the webinars, but for me I absolutely I was BETTER ABLE TO HEAR GOD because there was less noise in my head from rushing around doing lots of things.
Tara Connell
Cofounder, Kingdom Business Builders
New Zealand
100% Satisfaction Guarantee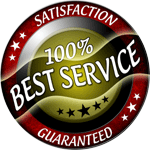 If you are not delighted with the training and the results you experience, simply email me within 30 days of when the coaching program starts and we will either reconcile the problem or gladly refund all your money.
You have nothing to lose and everything to gain! Guaranteed!
Your success is my success and vice versa!

Summary of What You Get

While this LIVE class officially started June 12, IT'S NOT TO LATE TO JOIN.
When you join, you will receive IMMEDIATE ACCESS to the replays for lessons that have already been released. In addition, you will receive access to upcoming LIVE sessions.
There are 8 main lessons in the class, each covering an aspect of overcoming busyness.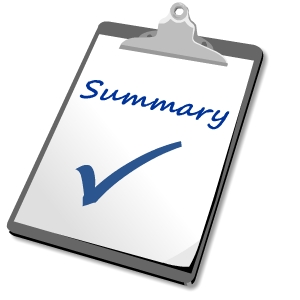 12-week, 8-lesson LIVE training ($800 value)
Lesson 1: Redeeming the Time
Lesson 2: Sacred Time - Sacred Place
Lesson 3: Applying The Power Of Less
Lesson 4: Developing Your One Year Growth Calendar
Lesson 5: Setting SMARTT Goals
Lesson 6: Uncommon Journaling For Divine Destiny
Lesson 7: Conquer Fear
Lesson 8: Living on Purpose
Bonus
63% savings off the normal price ($300 instead of $800; sign up by July 19)
Additional Benefits
Access to private member site with audio and video replays, executive summaries, coaching guides, PowerPoints, and more
30-Day Satisfaction Guarantee
I Was Busy, Now I'm NotTM
Coaching Program
Priority Order Form
YES! I choose to grow in my understanding of how to be a good steward with my time!
Special Offer:
The normal price for this powerful LIVE training for all 8 sessions is $800 USD.
Receive this bonus by signing up before 11:45 pm Eastern on July 19:
63% savings off the normal price ($300 instead of $800; sign up by July 19)

CLICK the payment option you prefer to join!




All payments are processed using a secure server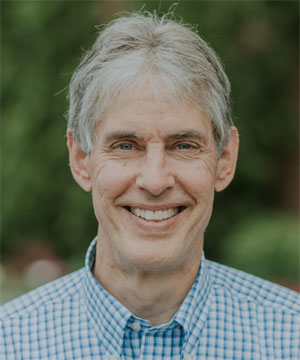 Blessings to redeem the time and live your big dreams!
Joseph
Joseph Peck, M.D.
The Time Doctor
Empowering Dreams
Author, I Was Busy, Now I'm Not

P.S. I invite you to join me on a journey of discovery to change your thinking about time and habits to experience big BREAKTHROUGHS in your life, family, and work.

Biography
Dr. Joseph Peck, aka THE Time Doctor and The Connector, is a physician, author, international speaker, creative marketing and communication strategist, and 30-60-100 Dream Coach. His passion is creating a movement Empowering Dreams of millions of people globally through coaching, journaling, and life-changing webinars. His gift is connecting people, ideas, and resources in Christ for creative miracles.